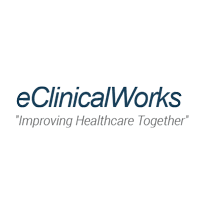 Dot Net Developer - Walk-in Interview "Not in Weekends
Eclinicalworks India Pvt Ltd
https://www.eclinicalworks.com/
Software Developer (C# .Net)
Any Graduate
1 - 4 yrs
1,00,000 - 5,00,000 P.A.
Mumbai, Pune
6th June - 15th June 2018
1 PM onwards
Job Description:
Interpret written business requirements and technical specification documents.
Perform coding to written technical specifications.
Create and maintain technical documentation using defined technical documentation templates.
Perform related duties as assigned.
Proficiency in System Architecture and Design, Design Patterns, .NET Architectures,
Knowledge of MySQL,SQL Server DB.
Hands on experience in Windows forms applications.
. Experience in Core Java with standalone applications/desktop applications will be an added advantage.
. Experience in Java with WEB applications will be an added advantage.
Ability to code software according to published standards and design guidelines.
Company Profile:
Eclinicalworks India Pvt Ltd
eClinicalWorks is a privately-held, leader in ambulatory clinical solutions. Its technology extends the use of electronic health records beyond practice walls and creates community-wide records. The company has an established customer base of more than 85,000+ physicians and 545,000+ users across all 50 states with revenues for 2013 exceeding $300 million.
Walk-in Address:
eClinicalWorks Boomerang,7th Floor, Main Chandivali Farm Road, Near Chandivali Studio, Andheri East Mumbai:400072
Contact Details:
Recruiter Name: Mr. Parth Dhokai
Contact Company: Eclinicalworks India Pvt Ltd
Website: https://www.eclinicalworks.com/
Telephone:
Keywords: job alert,freejobalert,freejob,quikr jobs,career,btech jobs,best jobs,job news,karnataka jobs,government jobs in mumbai,engineering jobs, hr jobs,job application,latest job,job opportunities,naukri jobs,diploma jobs,govt job alert,bank jobs,government jobs