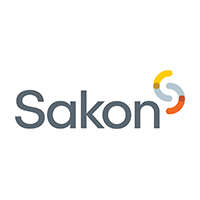 Walkins for IT Operation Analyst in Sakon
Sakon( formerly known as GSG)
https://www.sakon.com/
IT Operations Support Analyst
Any Graduate
1 - 4 yrs
Not Disclosed
Pune
15th May - 25th May 2018
2 PM onwards
Job Description:
Key responsibilities and accountability
Responsible for ensuring the smooth running of day to day support requests
Ensuring IT Ops Support coverage over emails, calls & tickets within the defined SLA
Provide comprehensive first-tier phone/email support for the efficient resolution of technology and functional problems across all products
Responsible for providing reports on SLA compliance, Support request flow and daily operations
Carries out first line support for all aspects of the application platform across all sites
Carries out other administrative duties including user creation, password resetting and other related duties, etc.
Responsible for following established set of processes while handling support requests
Take on a wider customer service role and promote the customer service ethic to maintain a high degree of customer service for all support queries and adhere to all service management principles
Report to senior managers on any issue that could significantly impact the business
Company Profile:
Sakon( formerly known as GSG)
Sakon is the worlds first SaaS platform purpose built to help the enterprise understand, manage and evolve its communications and cloud infrastructure. With headquarters in Concord, Massachusetts and a Global Delivery and Engineering Centre in Pune, India, the Sakon team numbers more than 400 employees worldwide. Sakon serves over 200 enterprise customers, and its technology is used by the worlds top systems integrators and outsourced services providers.
Walkin Address:
Global Sourcing Group, Inc. DTC-Downtown the City Center, 7th Floor, 7 A section, Mhatre Bridge, Vakil Nagar, Erandwane,Near Nal Stop, Pune-411004 Contact No. 020-3016-4500, Ext. No. 370
Contact Details:
Recruiter Name: Aarti
Contact Company: Sakon( formerly known as GSG)
Website: https://www.sakon.com/
Telephone:
Keywords: job alert,freejobalert,freejob,quikr jobs,career,btech jobs,best jobs,job news,karnataka jobs,government jobs in mumbai,engineering jobs, hr jobs,job application,latest job,job opportunities,naukri jobs,diploma jobs,govt job alert,bank jobs,government jobs