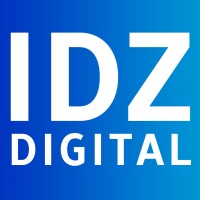 Walkin Interview for Software Developer with 3 Months Internship
IDZ Digital Pvt. Ltd
www.idzdigital.com
Software Developer
B.Tech/B.E.
0 - 2 yrs
1,25,000 - 3,25,000 P.A.
Mumbai(Shanti Nagar Borivali)
9th May - 11th May 2018
10 AM onwards
Job Description:
- We have vacancies in 3 departments - Game Development, Android & iOS.
- Should have excellent IT skills
- Should be passionate for developing games/apps in any technology.
- Should have a logical approach to problem-solving.
- Freshers can apply.
Company Profile:
IDZ Digital Pvt. Ltd
IDZ Digital Pvt. Ltd. has been developing websites since 10 years and mobile apps since 5 years. There are many apps/games/websites running live. We have a dedicated team of talented people who bring ideas to life. Our office is in Borivali East.
Walkin Address:
IIDZ Digital Pvt. Ltd. B-607, Western Edge 2, Behind Metro Supermarket, Near Su-Swagat Restaurant, Near Tata Steel, Borivali East, Mumbai 400066.
Contact Details:
Recruiter Name: Ms. Samiksha
Contact Company: IDZ Digital Pvt. Ltd
Website: www.idzdigital.com
Telephone: 9699950399
Keywords: job alert,freejobalert,freejob,quikr jobs,career,btech jobs,best jobs,job news,karnataka jobs,government jobs in mumbai,engineering jobs, hr jobs,job application,latest job,job opportunities,naukri jobs,diploma jobs,govt job alert,bank jobs,government jobs